Residential/Commercial
Glass Doors
Residential glass installation and replacement
An Open Door to the World of Glass Doors
High-Quality. Modern Customizable Shower Doors
When you are looking for doors, there are so many different options! A beautiful door can be the gateway to your home or business and should make a pleasant first impression. Whether you want everyone to come through the front door or prefer friends and family use a more informal side door, our team here at Inabinet Glass & Mirror Co Inc. is able to help you with attractive and stylish glass doors for your home or business. If you are looking for glass doors in the Columbia, South Carolina area, we would be delighted to help you.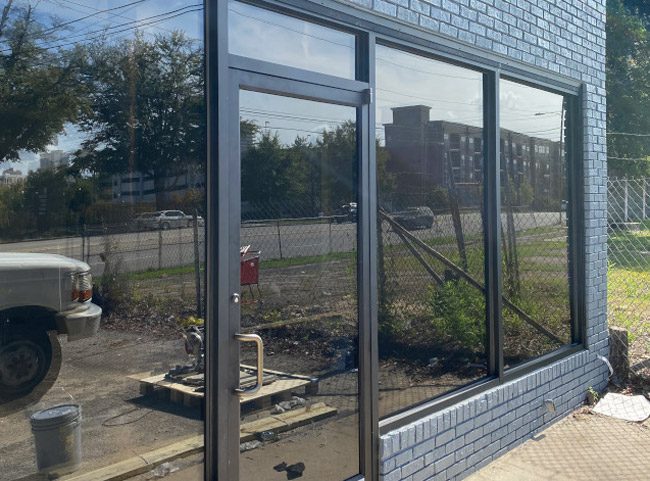 Our Door Is Always Open
As commercial and residential glass experts, we are more than capable of assisting you in finding the right glass doors for your space, including sliding glass doors. We know how to create glass doors that are going to be sturdy as well as attractive, ensuring that you will enjoy using your glass doors. We cut glass directly in our shop and can help you come up with glass doors that will be truly and uniquely yours. Whether you want something standard or are looking for custom pieces, colors or shapes, our glass doors are the clear choice. With over 53 years of being in business in the area, our family-owned and -operated company would love to help you learn more about how your home or business could benefit from one of our glass doors.
At Inabinet Glass & Mirror Co Inc., we have been providing commercial and residential glass services from the same downtown Columbia, South Carolina location since 1967.
Shower Doors
Glass Doors
Glass Tabletops
Mirrors
Storefronts
Glass Display Cases
Glass Cutting
Hurricane & Storm Windows
Window Repair
And More
We'd Love to Hear From You
Send us a message
Location
Inabinet Glass & Mirror Co Inc.
2200 Main St, Columbia, SC 29201
Service Areas
Lexington, Columbia, Irmo, Cayce, Blythewood, Chapin, Newberry and surrounding areas in South Carolina
Hours
Monday-Friday 8:30-5:00