Common Questions We Hear
FAQ
Commercial and residential glass services since 1967 from the same location.
Communication is key
The best way to get the results you want from any project is with the best communication possible between you and the contractor. At Inabinet Glass & Mirror Co Inc., we never leave our customers with unanswered questions that could result in an unsatisfactory result. We take the time to fully understand what you have in mind and then get to work making it a reality. When it comes to our glass shower doors, we answer your questions about customization, quality, installation, and more. Here are a few common questions about glass shower doors that we have been asked in the past:
FAQS ABOUT GLASS SHOWER DOORS
I'm not sure what I need. Can you help me decide?
We are happy to go over all your options for glass shower doors and aid in the design of custom ones that fit your bathroom renovation design style and your family's needs. We provide the pertinent facts that will make your decision process go more smoothly.
Why might I want custom glass shower doors?
There are several challenges that custom glass shower doors can overcome, including fitting a nonstandard-sized opening, being more decorative than a mass-produced option, achieving higher quality, and adding value to your home because of its uniqueness and attractive design.
Have glass shower doors changed much over time?
Absolutely! In our 50 years in the business, we have seen many exciting innovations in glass shower doors. The most recent upgrade we are proud to offer is frameless glass shower doors, which are easier to clean, add value to your home, and offer unrestricted views of your tile work and bathroom, just to name a few benefits.
FAQS ABOUT Tub Enclosures
Even though showers are the preferred method for bathing for many people, there are many reasons why you should retain at least one bathtub in your home when doing bathroom renovations. A walk-in shower won't provide a relaxing place to soak or let your children splash about happily. With custom tub enclosures, you get the best of both worlds, as you can either take a bath or a shower without worries of water damage throughout your bathroom. At Inabinet Glass & Mirror Co Inc., we are more than happy to answer your questions about our custom tub enclosures. Here are a few common questions that we have been asked in the past:
What styles of doors can be utilized in tub enclosures?
Doors can be crafted that slide back and forth on a track or open out like a traditional door. The doors of tub enclosures can be framed or frameless. If you can imagine what you want and relay it to us, we can create it for you.
Are tub enclosures difficult to clean?
If easy cleaning is your objective, we recommend frameless tub enclosures. Either way, it is definitely easier to clean tub enclosures than it is to deal with a shower curtain that harbors germs and needs to be replaced often.
I have an odd-sized bathtub. Is a tub enclosure possible?
In most cases, yes. We can design a custom solution that fits your tub perfectly. We recommend contacting us to schedule a consultation so we can assess the situation and let you know what your options are for a tub enclosure for your odd-size bathtub.
FAQS ABOUT Frameless Shower Doors
At Inabinet Glass & Mirror Co Inc. in Columbia, South Carolina, we get more questions about a frameless shower door than traditional ones because they aren't something that has been around as long. We welcome questions because we want you to have all the facts in hand so you can make an informed decision. Here are a few of the most common questions we have been asked, but if you have others, don't hesitate to contact us:
How can a frameless shower door possibly be as strong as a framed one?
First of all, the frame on a standard shower door is more cosmetic than it is structural, so it really isn't as necessary as you might imagine. The second thing to know is that a frameless shower door is made differently to compensate. It doesn't have the flexible nature of a standard shower door because it is generally thicker.
Is a frameless shower door watertight?
A direct spray of water can get through where the door aligns with the frame, but that can also be true with a traditional shower door. All shower doors deflect water but are not 100% watertight. With our careful measuring and fabrication process, as well as meticulous installation, we can minimize water leakage.
Do you use tempered glass?
Yes, it is required by law that both traditional and frameless shower doors be made from tempered glass. The reason for this is so that if something does break the door, it will shatter into small pieces instead of large, dangerous shards of glass.
At Inabinet Glass & Mirror Co Inc., we have been providing commercial and residential glass services from the same downtown Columbia, South Carolina location since 1967.
Shower Doors
Glass Doors
Glass Tabletops
Mirrors
Storefronts
Custom Screens
Glass Display Cases
Glass Cutting
Hurricane & Storm Windows
Windows
Window Repair
Have a glass project not on this list? Give us a call today to discuss your needs!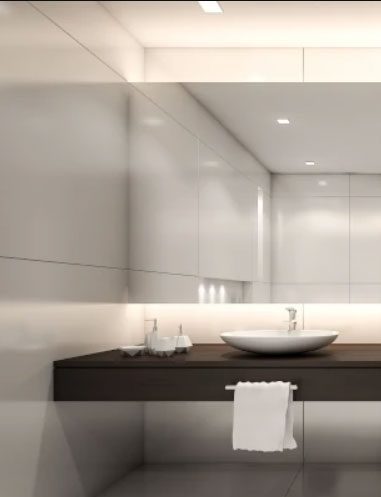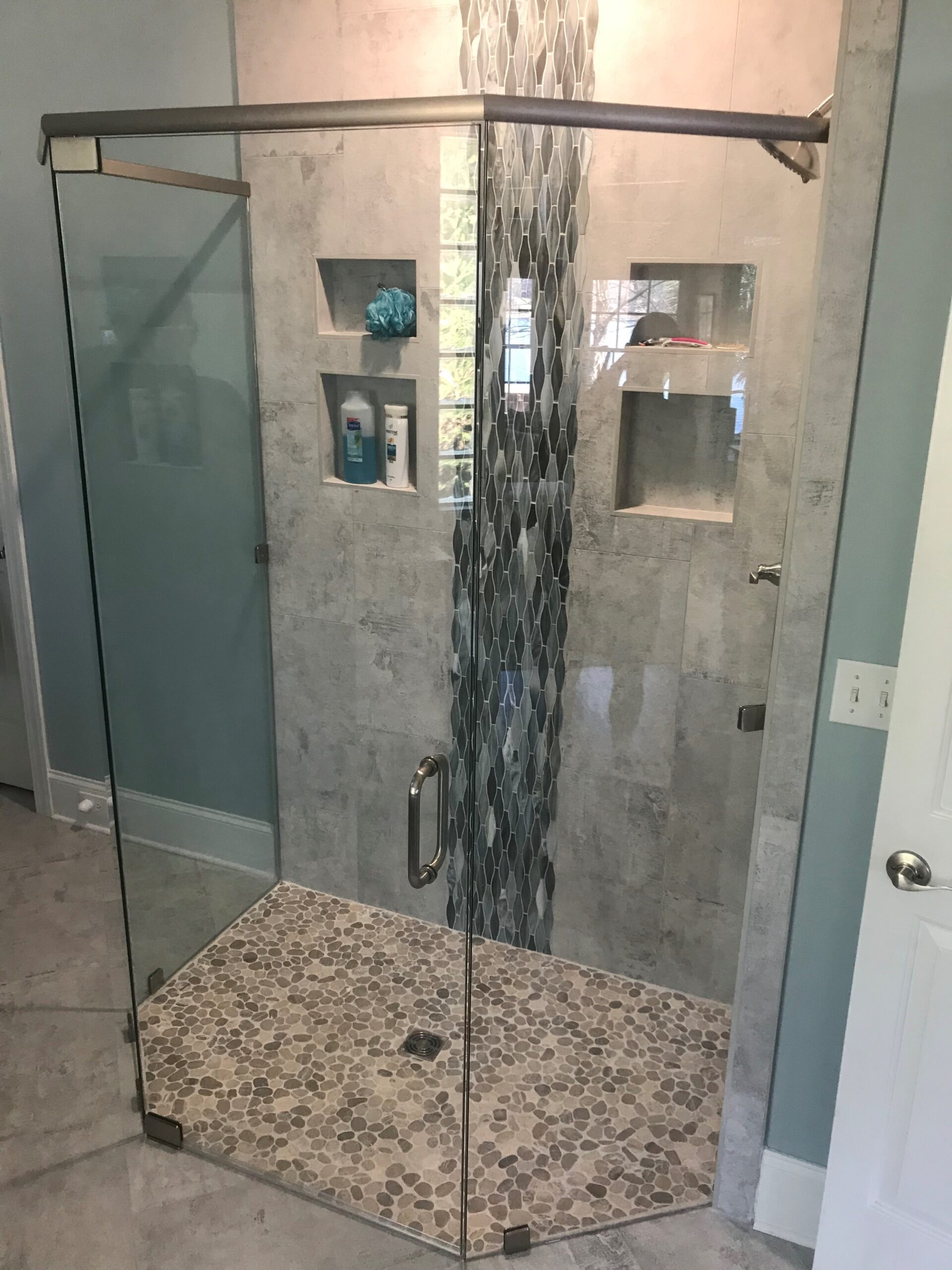 We'd Love to Hear From You
Send us a message
Location
Inabinet Glass & Mirror Co Inc.
2200 Main St, Columbia, SC 29201
Service Areas
Lexington, Columbia, Irmo, Cayce, Blythewood, Chapin, Newberry and surrounding areas in South Carolina
Hours
Monday-Friday 8:30-5:00